Return to aimyourenergy.com home
The AIM Program Weekly News
October 22-28, 2021
In This Issue
---
Newly Revealed Frequency Update
As of October 21, 2021
Click here for a more-detailed explanation of the Newly Revealed Frequency Update
This week there was One new frequencyrevealed to us.

The first new frequency Acquired 5024, was revealed to us and added to the AIM Program on October 14, 2021. This frequency is believed to function within the energetic orbs of the Sinuses and Central Nervous System or wherever it is in you if you have it.
Unresolved emotional Etiologic Frequency: Moodiness.


---
News and Resources
Quote for the Week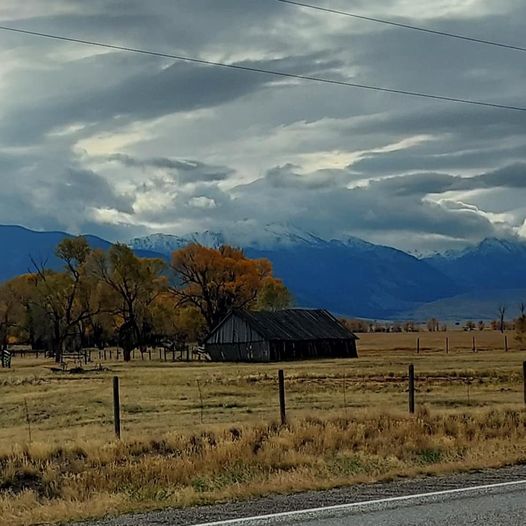 Virtually nothing is impossible in this world if you just put
your mind to it and maintain a positive attitude.
~Lou Holtz~
Online AIM application e-forms
EMC² now has online e-forms for Individual applications, Family Plan applications and Renewal applications plus a Photo Upload form for those who only need to upload a new photo. (The Individual and Renewal forms include photo upload capability too.) Online applications work with any modern web browser on any smartphone or computer.
To get to the online forms, please go to your Facilitator's website and choose "Applications" from the navigation menu on the left side of the page or if you don't know your Facilitator's website go to AIMProgram.com/applications.
Recommended Listening

The Meaning Of Vivid Dreams While Detoxing.

EMC² Healing Meditation
If you're ready to supercharge your experience with the AIM Program, consider learning the techniques introduced in the EMC² Healing Meditation, available here: aimprogram.com/meditate.
AIM Scholarship Programs
As part of our outreach activities and continuous research, EMC² offers scholarships for those found to have the frequency of Autism, Down Syndrome or Cystic Fibrosis. Visit our web site for details AIM Scholarship Programs.
Visit the AIM Program on Facebook
To connect and share with us, please visit our Facebook page at www.facebook.com/EMC2aimprogram.
Join our discussion group on Facebook: Evolving In Consciousness With AIM www.facebook.com/groups/EvolvingInConsciousWithAIM/.
---
AIM Testimonial
Here is just one story of self-healing experienced by one of the tens of thousands of people who have utilized AIM to help unleash their innate healing capacity to achieve miraculous levels of well-being. We invite you to view others and take advantage of the convenient "search by keywords" feature which allows you to search through a wide array of topics. Click on the Testimonials tab at the top of www.aimprogram.com and choose Written Testimonials or just click here.
Jean from Spain

For the first time in many years I feel really well all over! I joined The AIM Program in December 2008 (5 months ago) - previous to that, for 25 years I suffered ongoing pain due to a lower back weakness from a serious horse-riding accident. Since that accident, although I've received chiropractic every few weeks for maintenance to my back, I could always feel when my next visit was about due. Now the periods between my visits are longer and I'm told my back is getting stronger - for sure I don't have pain now.

My energy levels are at an all-time high too; these days I easily get up early and can keep going all day and evening without hardly needing to stop - often I'm still awake and active late into the evening my creativity is especially high nowadays.

I've just remembered something - I don't get migraines any more - the bane of my life! Also, my thinking is clearer and my memory sharper.

Instead of looking at getting older with an element of trepidation (I'm now 60) I'm really excited about my future and fully expect to live for another 60 years with excellent health! I have recommended The AIM Program to friends and they are already starting to report big improvements to their general well-being too. I cannot thank the AIM team enough for their ministry, care and attention.

Click here to go to this testimonial in the testimonials database.
---
EMC² Shop
Click here to purchase your copy of Sanctuary in paperback or on CD.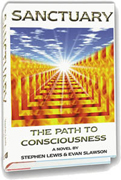 "You know you have to experience these imbalances, and you want them removed now, because
they are going to come out someday, one way or the other. The "other" way Max was talking about
meant this: Energetic imbalances impede the flow and expression of life-force. For each of us, fighting
our active and hereditary imbalances is an ongoing drain of life-force energy. The normal pattern is that we
use up our energy in this battle. Then when we are older and weaker and we no longer have the energetic strength to repress the expression of our hereditary imbalances, they become active imbalances, and
express themselves to their fullest potential.

"I believe that this shift of hereditary imbalances to an active status is one of the biggest cause of aging,
" Max said. "And the loss of life-force that we experience as a result of fighting those imbalances at the hereditary level speeds up the process of aging and brings us more quickly to the day of reckoning
when we lose the battle against those imbalances."
~Sanctuary The Path To Consciousness page 195~
---
EMC² Buttons
3 Buttons for $2.75, including shipping and handling in U.S. (International orders add $2.90)

Click here to order your buttons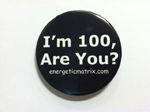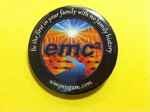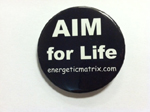 ---
~ For previous Newsletters, visit the EMC² Weekly News archives ~
---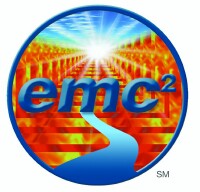 Madelyn Test • Independent Facilitator for EMC²
aimyourenergy.com • (903) 819-6536 • maddigertrude@gmail.com

© 2019 Energetic Matrix Church of Consciousness, LLC